Ensuring all children can access inclusive, quality, participatory and safe education is central to our mission at Plan International Ireland.
Around the world, many millions of children of school-going age are out of school. For girls, a pathway to education is even more difficult. Children in conflict zones and those living in rural areas are also more likely to be out of school than their peers.
130 million girls around the world today are denied an education – simply because they are girls. There are many barriers to girls' education globally: poverty, child marriage, sexual exploitation, FGM, period poverty, disability and stigma are just some of them. Harmful practices and gendered norms are keeping girls out of school, where they belong.
We believe that girls' education leads to girls' equality.
We work with children and their communities to break down the barriers that keep them from accessing an education. We work with our partners to build schools and educational facilities and rebuild them after conflict. We work with education personnel to make schools safer and ensure they are resilient in conflict settings.
Prioritising access to education is central across our development and humanitarian work.

333,717
children accessed quality education in 2021

232,961
children accessed education in an emergency in 2021
Education: Quality, Inclusive & Participatory – the EQuIP Project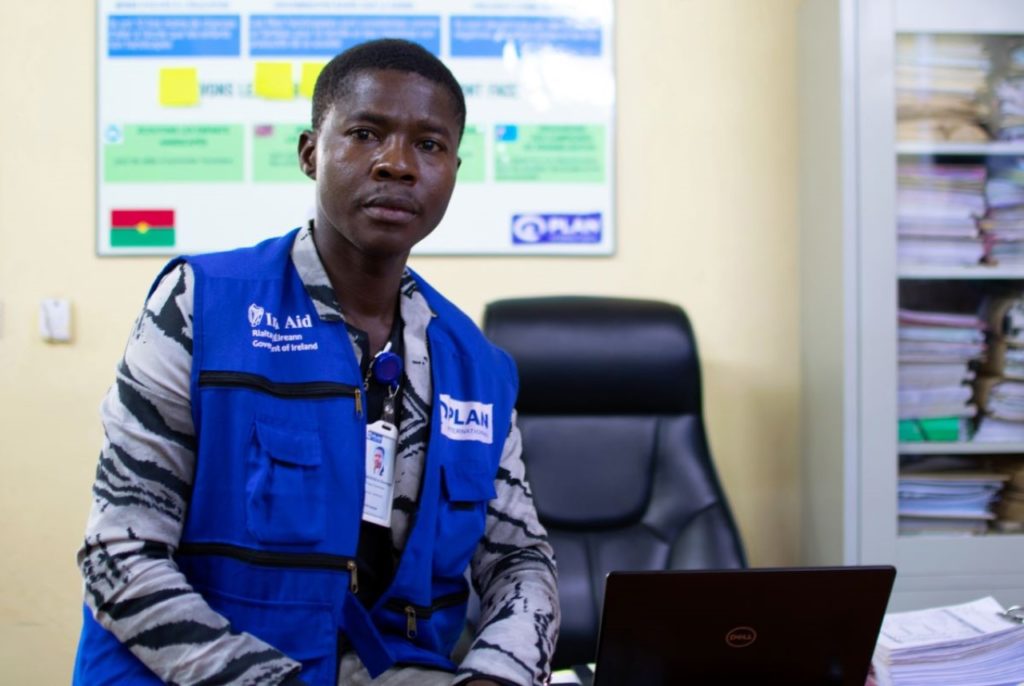 Plan International Ireland has pioneered an innovative and ongoing project in West Africa centred on quality education. The EQuIP programme, funded by Irish Aid, works comprehensively with children and their families throughout the nations of Burkina Faso, Guinea, Guinea Bissau and Mali with the aim of mobilising both communities and government authorities to strive for the effective provision of high quality, inclusive education for all.
EQuIP stands for:
Education- We strive for a holistic approach to education that focuses on three core priorities: improving access, enhancing quality and strengthening education governance.
Quality- We aim to improve learning outcomes for children at primary and junior secondary level, while also boosting enrolment and retention rates among children in target communities.
Inclusive- We ensure that more children, particularly girls and children with disabilities, can access and complete quality primary and junior secondary education.
Participative- We engage with all those interested in improving standards of education in schools, such as children, parents, teachers, community and government leaders, to ensure they are consulted.
Plan2Inclusivize (P2I)
Children with disabilities are amongst the most marginalized people in society – especially in low-income countries and in humanitarian settings. They are often unable to fulfil basic rights such as access to education and social participation, not least because people do not see their abilities, and do not know how to include children with disabilities in mainstream activities.
Plan International Ireland and Finland, together with the UNESCO Chair in Inclusive Physical Education, Sport, Recreation and Fitness developed P2I to address this issue. P2I is a training methodology that facilitates disability inclusion and improved education through inclusive sport and play. Inclusive is a verb created by the UNESCO Chair to combine all actions required to actively promote inclusion.
Supporting Young People with Disabilities in Burkina Faso
Despite significant efforts to ensure equal access to education for all, many children in Burkina Faso are excluded from the education system. This is especially true for girls and children with disabilities.
Read more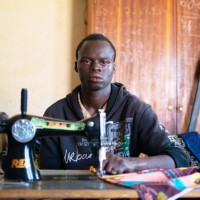 Children's Learning in Mali During COVID-19
Education in Emergencies
During emergencies, conflicts and other extremely difficult contexts, education infrastructure can often break down. An estimated 426 million children live in conflict situations worldwide.
Plan International's education in emergencies programme strives to provide quality education opportunities that meet the needs of girls and boys affected by humanitarian crises. Our work has a particular focus on adolescent girls who are among the worst affected by disasters. As part of our work we ensure they receive the emotional support they need to recover from their experiences.
Our education in emergencies work involves being prepared before an emergency – including teacher training and ensuring buildings are safe. We also implement the programme immediately following an emergency, and through all phases of the response.
Returning to School after Fleeing Conflict in Ukraine
Education Emergency As the number of children fleeing their homes in Ukraine grows by the day, conflict is disrupting the education of a whole generation of pupils. Plan International has supplied 500 backpacks to help children fleeing conflict in Ukraine return to school.
Read more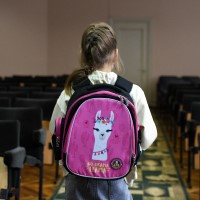 Access to Education for Children in Borno State, Nigeria
In Borno State, Nigeria, the Boko Haram insurgency has driven countless people from their homes. Kidnappings of school children and attacks on schools and education are a constant threat. 
Read more