At Plan International Ireland, we are proud to centre girls' rights and equality in our work, especially girls' access to education.
While we are a child-centred organisation that works with all genders to advance children's rights, we are intentional about prioritising equality for girls through our programmes and advocacy, especially for those who are most vulnerable and at risk of being left behind.
Gendered social norms, unequal access to education, gender-based violence, including child marriage, FGM and sexual exploitation, adolescent pregnancy, period poverty – all of these issues disproportionately impact girls and young women. This is especially true for girls in the most disadvantaged and marginalised communities and regions of the world.
We are working to change this.
Learn, Lead, Decide, Survive and Thrive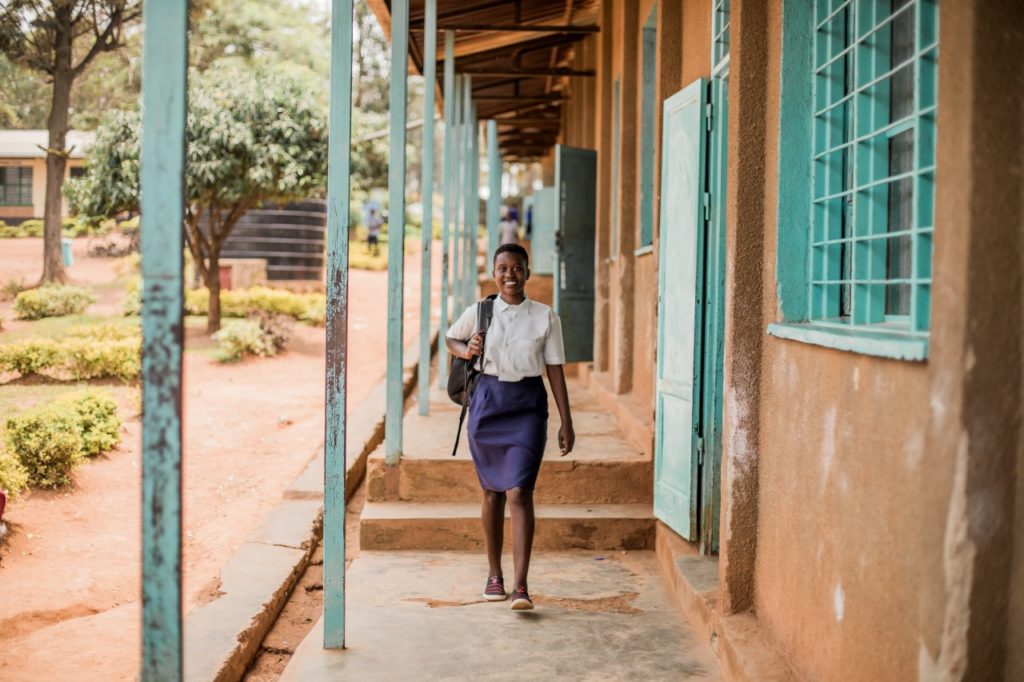 At the core of our work is ensuring that girls everywhere can learn, lead, decide, survive and thrive in all aspects of their lives. We work with girls and their communities to break down the barriers that prevent girls from reaching their potential and equip them with the knowledge and tools to build the future they deserve through our programmes and advocacy.
For us, gender equality and striving for girls' rights is not an afterthought nor a secondary objective. It is fundamental to everything we do and we take a gender-transformative approach to all of our work.
This does not mean we do not work with boys. Quite the opposite, in fact. In 2021 we worked with 24.1 million boys.
We consistently engage men, boys and wider communities in dismantling the harmful gender norms and stereotypes that hold everyone back.
Striving for girls' rights and gender equality is ultimately beneficial for all of us, not only girls and women.
130 million girls were already out of school prior to the outbreak of COVID-19. Resultant school closures and loss of livelihoods during the pandemic have left up to 20 million girls at risk of never returning to education.
There is increasing evidence that harmful practices against girls, including child marriage, FGM and sexual exploitation have all increased throughout the pandemic. Rates of adolescent pregnancy have also risen in many parts of the world.
But when girls are in school, they are far less likely to be subjected to harmful practices, and far more likely to reach their potential and live the lives they envision for themselves.
Zainab's Story
Educating boys and men about girls' rights
We also work with boys, men and wider communities to raise awareness of girls' human rights and to challenge harmful norms and stereotypes. We encourage boys and men to become allies to girls and women, and embrace healthy masculinities.
Campaigning for Girls' Rights in Ireland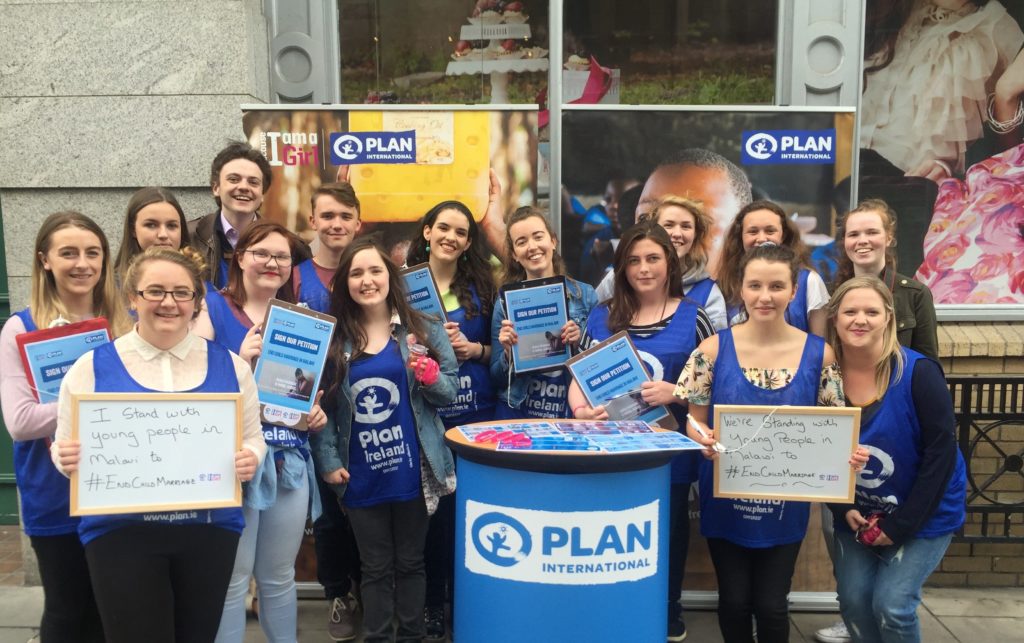 At Plan International Ireland, we aim to affect positive change for girls and young women in all their diversity from the local, to the national, to the global level. In Ireland, we support our Youth Advisory Panel to advocate on issues of importance to them and their peers, especially gender equality.
See Our Campaigns
Our Youth Advisory Panel have carried out research into issues such as online gender based violence, sexual & reproductive health misinformation, period (in)justice and the safety of girls and young women in public spaces in Ireland.
Read more